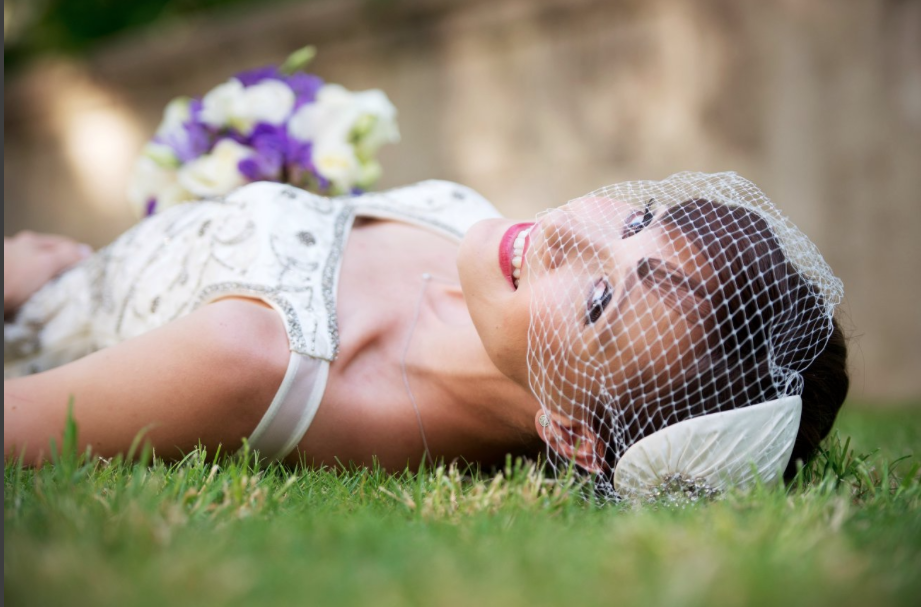 07 Apr

Understanding Wedding Vendors III

Wedding Photographers and Videographers

For your wedding day, you possibly have in mind an easy-going morning where you rise and shine, eat a little breakfast, check-in on social media, maybe take a nice long soak in the tub and then eventually make your way to your church or venue to start preparing for the day. Then you'll say some vows, dance a little, and visit all-night with all your friends and family. Sounds easy peezy, nice n' breezy, like any other day, just a little more special, right? Ahem, wrong! Wedding day is a full-on marathon that can start before sun-up going well after sunset and beyond late into the night, and at the conclusion feels like it took only 30 minutes or so for it all to happen.

I can't tell you how many couples tell me at the end of the night that they can't believe the day is over already. Most even wake up the next day struggling to remember details and who all was there to celebrate with them. So trust me when I say you need for the entire day and night to be documented by very good professionals. These pros are known as your photographers and videographers and their results are all you'll have left over from all the hard work, effort and thousands of dollars you put into the perfect wedding day. They are part three of my series on "Understanding Wedding Vendors". In case you missed the introductory or part two on wedding planners, here you go.

Lets talk photography first…

There are lots of online questionnaires of what you should ask wedding photographers including things like "what equipment do you shoot with?" But lets be honest, would you really know what they are telling you when they provide their equipment specifics. Probably not, so why ask?

Between my experience and surveying some very trusted local photographers, here are some questions and advice I think you should most consider.

What should I do to find and pick the best photographer for me? Two responses I always give here… 1) do the research to create a short list of candidates, and 2) absolutely setup some meet and greets to get to know them better before deciding.

The Research 
Know the general photography style you prefer… traditional/classic, artistic, photo-journalistic, or a good combination of all with a little bit of everything.
Have a general budget in mind. You don't want to waste your time meeting with someone who is out of your reach, but you also need to be aware, if the price is low, it's probably too good to be true. You could be taking a chance with someone who is not a true professional. Keep in mind costs are usually negotiable, but quality never should be.
Online vendor guides and review sources are a very good place to start. Sites like Borrowed&Blue, Perfect Wedding Guide, WeddingWire, MyWedding are easy to find lots of great reputable vendors in your area with links directly to their websites. Please take the time to read the reviews and then take those into account.
Friends recent weddings and recommendations are another great source, but make sure to follow-up with some additional questions like what was it like working with that photographer and what length of time elapsed before seeing their photos.
The Meet and Greet 
Rapport – Other than your wedding planner, you'll spend the most time with your photographer, so you need to get a good feeling from them right from the start. Do they make you feel comfortable and is the conversation engaging and easy-going, or is it stiff and awkward? Do you feel this person will make your wedding party and family members feel at ease? For this reason, don't skip the engagement session. They only help build your comfort and overall trust in your photographer so that you are at ease in front of their lens come wedding day. Are you self conscious about certain photos of yourself? How does this person address those concerns?
Body of Work – Lynn Cummings of Appear Photography had this to say… "The bride should meet with photographers whose work she falls in love with. If she doesn't absolutely love the work from someone else's wedding, chances are she won't love her own images. If you don't love the photographer's work you choose, then what does it matter if you got a great deal?"
View full weddings, not just highlights – Lynn also had this to say…"Don't make the mistake of not viewing several full weddings from each photographer you meet with. This will allow you to see if their work is consistent throughout the various areas of  the wedding day. It's also helpful to see if they can show you weddings they've photographed at your venue or similar locations so you know what to expect from your own wedding day."
Packages – These should specify the amount of time they will be present for your wedding day. By the time you count photographs starting two to three hours prior to the ceremony and then a three to four hour reception afterwards that leaves little to no time for any getting ready photos, and transportation times in between with just six hours of coverage. And heaven forbid if your schedule goes off course from any wedding party complications. All day coverage is always preferred or at the very least 9 to 10 hours should be contracted. Sure it's great to get your images on a disc or thumb drive to be able to do with them what you want at a later date. But I can tell you most couples throw that disc into a drawer with the intention of sending their photos off to an album source one day but never get around to doing so. How sad is that? You just spent thousands of dollars on these images, so take the extra step and get some albums done.
Lynn also shared this … "Albums and canvases make great gifts. If you cannot afford all the additional products you want at the time you need to sign your contract, let the photographer know you plan to get them later."
Some other good questions to ask – per Lynn…
"Who will photograph my wedding if something happens to you? Are they similar in style and experience? "
"Will you or an employee be photographing my wedding? Ask this up front and to see two or three of their weddings."
Why does wedding photography cost so much? There are a multitude of reasons but the three main ones that come to mind immediately are time, equipment, and experience and training. There's a whole lot for me to pass along in each of these areas and I think you'll be surprised.
Time – With wedding photography, you are paying for way more than just 8+ hours on the wedding day.
You will have pre-wedding consultations with your photographer to go over details such as scheduling of when everything will take place, all the important people who must be photographed, any special events that will most likely occur, and then all the details that will be present that day that absolutely must be photographed. If your photographer doesn't have this info on the front end, how can they be expected to know to capture it?
Post-wedding precautions… when most professionals arrive back home, before heading to bed and believe me this is tough not to do right away, their number one priority is saving and making multiple backups of all the images they just took at your wedding. And with thousands of images to dump, this is not a very speedy process.
Next up is the editing. Generally speaking, every hour of shooting equates to at least 2 hours of editing, often more. This includes culling thousands of images, polishing and enhancing all those selected and then starting the process all over again with photos from the second, and possible third, shooter. Then all of these images have to be edited into the narrative for the day and uploaded to an online gallery before they can be shared with the client. If albums are in the mix, generally there are additional meetings with the client involved to choose the perfect images to be included. Then the pro spends several more hours working on the detail and layout of the album to capture the day best before sending it off to manufacturing.
Whew! I hope you're getting the picture now!… pun intended. 🙂
Equipment – Care to guess the value of the contents in the professional wedding photographer's camera bag? The best carry the best and it's expensive… I've heard to the tune of $15,000 and higher. First up is their main shooting camera, next is all the backup(s) they have in place in the event their first one experiences issues or just isn't the camera for that particular shot. And there's a big difference between the results and costs of professional vs. consumer grade equipment. For example… you know those fantastic photos that show the subject in sharp focus while the background is all blurry? That photo is known as a shallow depth of field shot and it requires a fancy dancy professional lens that can focus tightly on the subject only.
Experience & Training – There seems to be this misconception out there that wedding photography is no different from general photography. This is just not true. A wedding photographer has to be trained in so many areas. They must be "people persons" and posses the ability to shoot their subject really well both stationary and in action. They also must be able to photograph food setups, floral and cake displays and all the lovely landscapes in between for all the details. They have to understand and know how to work with varying day-of timelines, be accustomed to the general flow of wedding day events, know how to handle and overcome lighting changes and challenges with the proper use of their flashes and camera settings, and maintain a high level of expected professionalism and decorum while working at venues.
For more insight, I love this price range comparison provided by Jessica Miller Photography's… "Ten Things You Should Know Before You Hire a Wedding Photographer." Her whole post is excellent, but scroll down to #4 for the price range info. I think she is spot on with her breakdowns.
Other roles – When there is no day-of planner or coordinator (gasp, the horror!) the photographer often finds themselves wearing many different hats on wedding day. Obviously someone needs to herd all the wedding party through the motions keeping up with the schedule, pinning on the boutonnieres and drying off bouquets, tying a few (or all) of the bow ties, touching up the bride's makeup while keeping her cool or warm depending on the weather, and all the while keeping everyone happy and smiling. This is great and all that these folks can handle all this, but since I'm a planner I just have to say… let the photographer do what he/she has been hired to do… just take the photos!
Sure some of the above can be learned prior to shooting a ton of weddings, but certainly not all of it. And most novices don't realize they really need to research and educate themselves before opening up for business. This is all gained by boots on the ground, down in the trenches kind of experience.
How far in advance should I book my photographer? Most in-high-demand wedding photographers book about a year in advance and if you are marrying during peak wedding season, expect that date to push further into the future. Just because you met and hit it off with them does not mean they will hold your date and get back to you if another inquiry comes along before booking with them. No news is good news is not the way wedding vendors think. Most of use just assume you have moved onto another vendor because very few clients extend the courtesy of letting us know so.  If you believe they are the photographer for you, get them locked down with a contract and deposit asap. If they become booked before you can get back to them, don't panic. Ask for some referrals of others they know with similar styles and budgets. They will definitely be able to make some recommendations.
What is a First Look and why should I consider doing one? Weddings are full of traditions, both good and not so good. Notice I didn't say bad because to each his own. But the tradition of not seeing each other… do you even know why it came to be? It dates back to the days of arranged marriages and by not seeing the bride until right when he kisses her (including keeping the veil over her face) it decreased the chances of the groom slipping away before the deal was sealed. Now unless your parents have made such arrangements, something tells me this will not be an issue for you on wedding day.
The first look is a chance for you to see each other privately before the ceremony, lessening your wedding jitters. And it decreases the amount of time that elapses before you and your groom join the celebration afterwards by knocking out all those important group photos that can be shot prior to ceremony. In fact, that small window of time between will be used to photograph the two of you in your post-nuptial glow and getting some food and drink into you to boost your energy levels for the party to come. Doesn't that sound better that working through your portrait list at that point in the day?
How can I make sure I look good in my photos? Relax and be in the moment all day, don't worry about the camera and trying to pose. Trust your photographer… a true professional gives good direction to get the best moments and shots from the day. Pad your day-of schedule with some extra time here in there in case things get behind. When you feel stressed, it shows in your photos. Get plenty of rest during the wedding week. Make sure you are drinking plenty of water, hydration is key to beautiful skin. Take it easy the night before and turn in at a decent time. And very important… go easy on the alcohol. Having lots of mimosas with the girls the morning of is all fun and games until the bubbly hits you hard and makes you feel less than happy. Which in turn translates to your photos.
I love this great advice from Kelli Taylor of Kelli & Daniel Taylor Photography…
"One of the biggest misconceptions about engagement and wedding photography is that great photographs need "perfect" weather. Some brides worry about rain, or maybe Alabama's crazy cold snaps. We reassure them that there's no reason to panic. Creative photographers love working with unexpected elements to make photo magic.
We never want our clients to stress, though, so we go over our bad weather plan well in advance.
Top-notch hair and make-up artists can help them withstand imperfect weather. We even have a list of bride-endorsed artists that we'll share with you. We suggest brides find a cute pair of rain boots or more weather-friendly shoes so they don't trash any Jimmy Choos. 
We keep a cute white wedding umbrella and a cozy, neutral-colored blanket in our trunk for our brides and grooms to use. And in really cold or miserable weather, the couples stay indoors or in a warm car until we set up and test a shot. They come outside just long enough for an incredible photo moment. Easy as pie.
Sometimes, Mother Nature's worst gift can make for the most jaw-dropping photograph. Don't be afraid to embrace it!"
Now onto videography…
I'm sure you've heard that a picture is worth a thousand words… well video is worth a thousand pictures. Next to not having a wedding planner, the second biggest regret I hear couples talk of is not having a videographer at their wedding.
To better help you understand this, trust me when I say, there will be those moments that happen at the rehearsal dinner or the wedding that you wish had been captured on video. Maybe it will be the very special relatives traveling from abroad out on the dance floor with you or the most amazing toast given by the person who introduced you and is basically taking credit for your wedding day happening. Or fast forward about 20 years and think of the comfort of seeing and hearing the love of your parents and grandparents, not to mention the ability to let your future children be able to see what your wedding day was like. Priceless is the word that comes to my mind, wouldn't you agree?
Just about everything I talked about for photographers above translates over to videography. From the research you need to do to find the best, to the face to face meetings to learn their services and products and to see if they are a budget and personality fit, to knowing what all they bring to the table to create your wedding day cinematography… it's all very important to ask and find out for yourself.
Angela Deaver of Main Street Productions had this to say…
"I always tell our brides that you must pick vendors that you like and get along with, as well as those whose talent you love. It seems so basic but a wedding today is a very very long day and you want people there who are supporting you and your union."
Clay Carroll of Carroll Production had this to say about the most frequent situations he has to explain to potential brides…
"Most of the time when I have a client needing clarification of my services it has to do with budget.  I have set packages with bulleted points that explain what each package includes. I'm often approached for discounts for various reasons but mostly to try to reduce the cost of my services if hours are shaved off. For instance, I recently had a bride inquire about her catholic wedding. The church was having mass before the ceremony so there was going to be about an hour of downtime while we waited. She wanted to get a discount since I would technically not be shooting during that time. This is a common misconception and one I explain by saying this… that time is still allotted for them because it would be impossible for me to book another job for that time slot or to even leave and get back in time for any reason.
I also get inquiries about the importance of a second shooter from clients looking to cut costs but not wanting to sacrifice quality. All but one of my packages includes a second shooter for that very reason. The difference a second shooter makes is tremendous in the overall end product I give them and having that other shooter allows me to focus on the bride and groom without the worry of missing everything else going on." 
Many thanks to Lynn Cummings of Appear Photography, Kelli Taylor of Kelli + Daniel Taylor Photography, Angela Deaver of Main Street Productions, and Clay Carroll of Carroll Productions for providing such outstanding commentary and advice for this post. Next up venues!