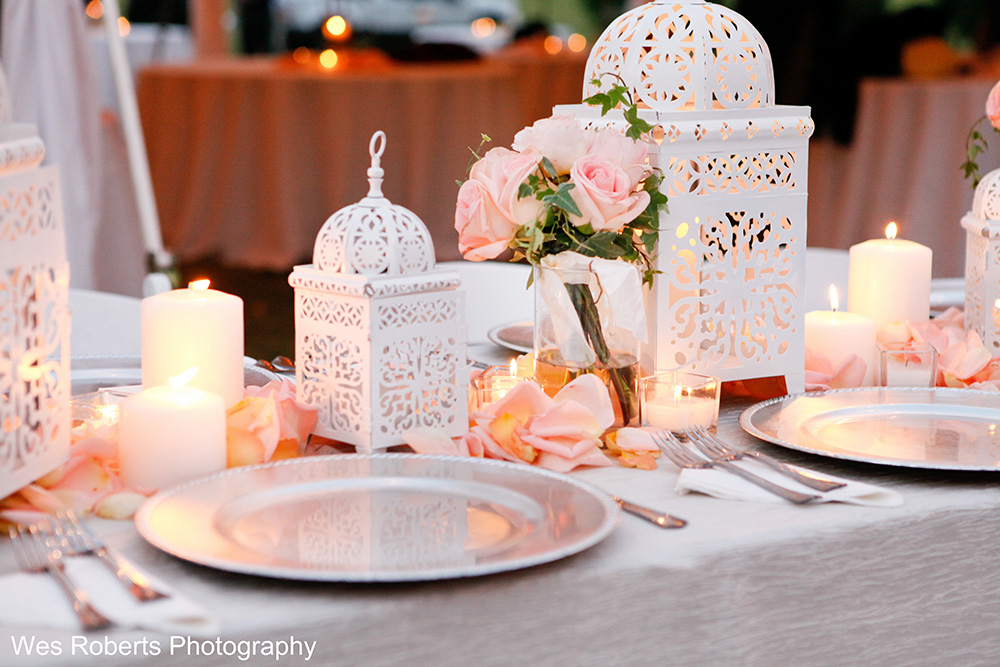 01 Apr

Understanding Wedding Vendors

Part one – An Introductory to Wedding Vendors

When it comes to finding, negotiating and working with wedding vendors, the process can actually be a lot of fun if you drop some preconceived notions and really get to know vendors and what to ask of them. I frequently hear misconceptions (mostly about planners, since that's my area of expertise) and it made me think a multi-part series on the various areas of the wedding industry could be beneficial not only to my couples but also to others planning their wedding day.

As a wedding planner, I already know that potential clients come to me most likely with little to no knowledge of what and how I provide services to my clients. This is really true across the entire industry from venues to photography/videography, to florals and catering, to lighting and transportation, and all points in between. Why? Because most couples have never been married before. Sure you can do online research (and you should) but until you get in front of the vendors you are interested in working with, and truly talk over your event and what your priorities are, you will waste a lot of time trying to figure it out on your own. The potential for some big and costly mistakes can easily happen.
Pricing… I hear all the time about how when a couple uses the word "wedding" for their event they can tell the price automatically goes up when talking with vendors. Well, for the most part, you are correct. But it's not because we decided this will be… "just because". Planning a nice party and planning a beautiful wedding day with lots of moving parts is very different. Perfection for a one-time day is expected and wedding vendors have one chance to get it right. A lot of front-end preparation and planning for all your hired vendors goes into getting it as close to perfection as humanly possible. I'll explain a little more further down, but basically, vendors aren't just getting paid for the services and products provided on the wedding day itself.
Professionals vs. Hobbyists… good reputable wedding vendors are full-time professionals. Just like a lawyer, doctor, or a bank manager, these professionals have gone through extensive training through school or other platforms to learn to provide their services in the best possible manner for their clientele. And they continue their education to be the best they can be for their craft. Then there's other costs involved. A reputable wedding professional must be licensed, carry good insurance, have all the latest equipment and tools, and the knowledge on how to do the job correctly.
Pre & Post Wedding Day Hours… vendors spend a great deal of time preparing for your wedding day with consultations of how the day will go, scheduling, and pouring over all the details making changes until everything is just right. Your photographer and videography will have tons of post-wedding production time spent culling and editing thousands of photos and hours of video coverage.
Reviews… I cannot stress enough how important it is to do some online research about any potential vendors you are considering. Who better to find out if a vendor is good (or not so good) at what they do than from those who have recently wed.
Over the next several days I will be writing about various areas of the wedding industry and breaking some concepts down to help you understand those particular vendors a little better. I will also be featuring some guest commentary and tips from some of our local greats. In the meantime, I'll leave you with some tips for being a great client to the vendors you end up hiring.
Tip #1 ~ Listen to the recommendations and ideas given to you by your hired vendors. Experience matters when it comes to recommending other vendors for you to consider or ideas and implementations for your wedding day. We know who does a good job in our fair city and how to spot disasters waiting to happen. We genuinely want to keep you from making any big mistakes. If you are worried about vendors making recommendations based solely off of kick-backs of some sort, I can see where that is a valid concern, but again reputable vendors do not generally accept them. In fact most even ask for these to be turned into discounts for the client. Recommendations are made based off of what and who we know works best and will fit a given couple's needs accordingly.
Tip #2 ~ Compliments and concerns are always welcome. If you are really happy with how the planning process is going or any ideas your vendors are presenting that just delight you, then share your feelings by complimenting that vendor. Everyone loves to receive praise, including wedding vendors. We tend to respond favorably to positive reinforcement and you may find yourself on the receiving end of something extra from us just because we love working for you! Same with any concerns. You need to let vendors know about things that are not what you had in mind early on rather than letting any dissatisfactions build up. Again, we only want to make the experience a good one and if we don't know something is not quite right, we cannot correct it.
Tip #3 ~ Feed your vendors. For those professionals that will be with you from the early morning hours while you are getting ready all the way through to the end of the night when you say goodbye to your guests, provide a meal for them. Most wedding days are 12 – 14 hours for many of us and we are most grateful for something more than a granola bar in our back pocket and a bottle of water. It doesn't have to be much, a nice boxed meal from the caterer is just fine. Vendors who are fed are happy vendors and therefore do a better job. 🙂
Tip #4 ~ Provide reviews. Once you have returned from your honeymoon and unpacked your suitcase, please take the time to provide online reviews for your vendors for a job well done. WeddingWire and Google+ are great choices to leave your remarks. Be considerate though. If something went wrong or you are displeased with your services received, take a breath and reach out to that vendor privately first to resolve any issues before leaving something online that may be hard to take back if needed. Future engaged couples will appreciate your feedback.
Next up… understanding the world of wedding planners. Should be a goodie and I hope you'll tune in!