18 Mar

Bachelorette Fun – New Orleans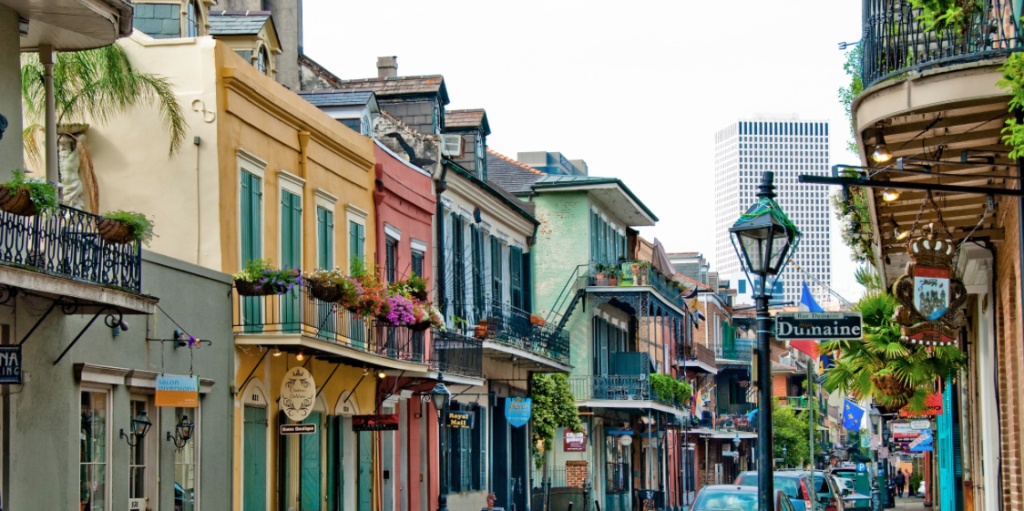 I get asked a lot "where should we go for my bachelorette weekend?" Well, today I'm am highlighting New Orleans, Louisiana. From Birmingham (where I'm based) it's an easy drive just under 5 hours, but here's a tip… consider taking Amtrak's "Cresent" as your method of getting there. Sure it adds a couple of hours to the trip time but what a way to ride in style with your gal pals and it's inexpensive!
New Orleans has lots of accommodations around town and tons and tons of stuff to do. Sure there's the touristy stuff on Bourbon Street, and you really should experience it, but once you have, it really is… been there done that. The French Quarter is 13 blocks deep and 6 blocks wide and it is chocked full of things to do and see. So do some exploring. You won't be disappointed either, all the colorful buildings and surroundings make for some super cool photos shoots for you and your girls!
You absolutely have to start at least one morning off with coffee and beignets at Cafe Du Monde. Okay, start every morning off there!
Next work off some of that powder sugar goodness and channel your inner "Originals" (for you vampire fans) by taking a walking tour of those famous New Orleans graveyards. Or how about hoping on some bikes and touring the Crescent City with Confederacy of Cruisers Bike Tours. You will learn so much about this colorful city and get to see some places the average tourist does not get to.
When I visit New Orleans, I have a hard time not visiting The Audubon Zoo. I highly recommend this local treasure… the animals are gorgeous!
Now for your nights out… head over to Frenchman Street. Here you'll find a plethora of jazz bars, art festivals, and lots of fun treasures are sure to be found.
My last tip… check out TheBach.com. This site lets you put in the city you want to visit and provides you with lots of things to do, see, and EAT while in that fair city.
I'd love to hear about any other suggestions. So please share!