10 Jul

Caitlyn & Marc | Engagement Photos

Today I'm featuring Caitlyn and Marc's gorgeous engagement session by the very talented Ann Wade Shreve of Ann Wade Photography. These cuties are tying the knot in April 2016 and have chosen The Barn at Shady Lane as their perfect venue. Instead of trying to write "their story" myself, I decided to give the couple a few questions to provide more for my readers. I love Caitlyn's remarks below and hope you enjoy reading!
Give us all the details of how you and Marc met…
"Marc and I ran in the same group of friends for most of college but never actually met until the summer of 2010 at our friend's Lakehouse. It was me and three of my girlfriends and Marc and three of his guy friends there at the lake and the 8 of us were inseparable that summer. Marc likes to say he "wooed me with his charm" and I suppose that's pretty accurate. I remember always wanting to be around him because he was funny and I enjoyed his company. When we would go out with our group of friends, Marc and I always found ourselves away from the group getting to know each other. I can't actually pinpoint an exact moment when we realized we were dating–it just seemed to happen over time and then here we are, 5 years later!"

So you met at Auburn (WDE!), tell us about life together on the loveliest village on the plains…
"We LOVE auburn–like it's probably a little scary how much we are constantly reminiscing about Auburn and college and wishing we could go back. We love going to Auburn football games and tailgating with our friends and family. As a couple, we didn't spend a lot of time in Auburn together as we were both seniors and about to graduate but Auburn holds a special place for us since it's where our relationship started and holds so many great memories. We also never pass up an opportunity to go to Little Italy both when we lived in auburn and when we go visit–we like to get two slices (each)  of pepperoni and feta. Yummm!"


Love that you are both puppy parents… tell us about these two cuties…
"We have two dogs, Grace and Cyrus. Grace is a Weimaraner and Marc had her when we started dating. In 2013, we decided Grace needed a friend so we went to the humane society and looked at dogs. A couple of days later, we left with a 2 month old puppy named Cyrus (I was really wanting to get an older dog that we, or should I say, me, wouldn't have to potty train–but I didn't win that battle). Cyrus is the brown mutt with really large ears. Grace and Cyrus are attached at the hip and can often be found snuggling together on their dog bed that's only big enough for one of them. They  enjoy treats, walks, going to the lake, playing outside (or inside), car rides and more treats. DISCLAIMER: we are those crazy people who are obsessed with their dogs :)"
What do you guys like to when you aren't working and just get to be a couple?
"We are really big home-bodies. We enjoy sitting at home watching a good tv series or just lounging. Our friends like to tell us we're really difficult to pry away from our house. But when we do leave the house we can usually be found at any of the local breweries or out trying new restaurants–Recently, we seem to be constantly having a craving for Saws Juke Joint and their delicious white BBQ chicken sandwiches."
So Helen, Georgia was Marc's proposal destination, tell us all about it…
"Our trip to Helen was kind of a spontaneous trip–we were just ready to get out of town for a weekend and wanted to go somewhere we could take our dogs and have a relaxing weekend and a cabin in Helen was the perfect option. I had suspicions that Marc already had an engagement ring and so I was on edge most of weekend thinking a proposal could happen at any time. On Saturday, we went to this beautiful secluded lake that had a walking trail all around and docks that you could walk out onto and see the lake better. In my head, that's where I thought it would happen but alas, it never did. After that, we went to go see this waterfall attraction Helen is known for and at this point I figured a proposal wasn't happening this weekend. Well Marc had planned to propose at the waterfall but when we got there there were dozens of people there and kids running around and other dogs and it was just very chaotic. We actually sat down at one point for about 20 minutes because Marc thought the crowd would die down but it never did. So we left there and we were on our way back to the cabin when Marc wanted to stop back by the lake (his excuse was the dogs were not tired enough–when in fact they couldn't keep their eyes open). We went out onto the nearest dock over the lake and he proposed there, just the two of us and he really caught me off guard. We actually had a brief moment of panic right after because we (obviously) weren't paying attention to our dogs and lost sight of them for several moments. But then our dogs came back and we celebrated and it was great!"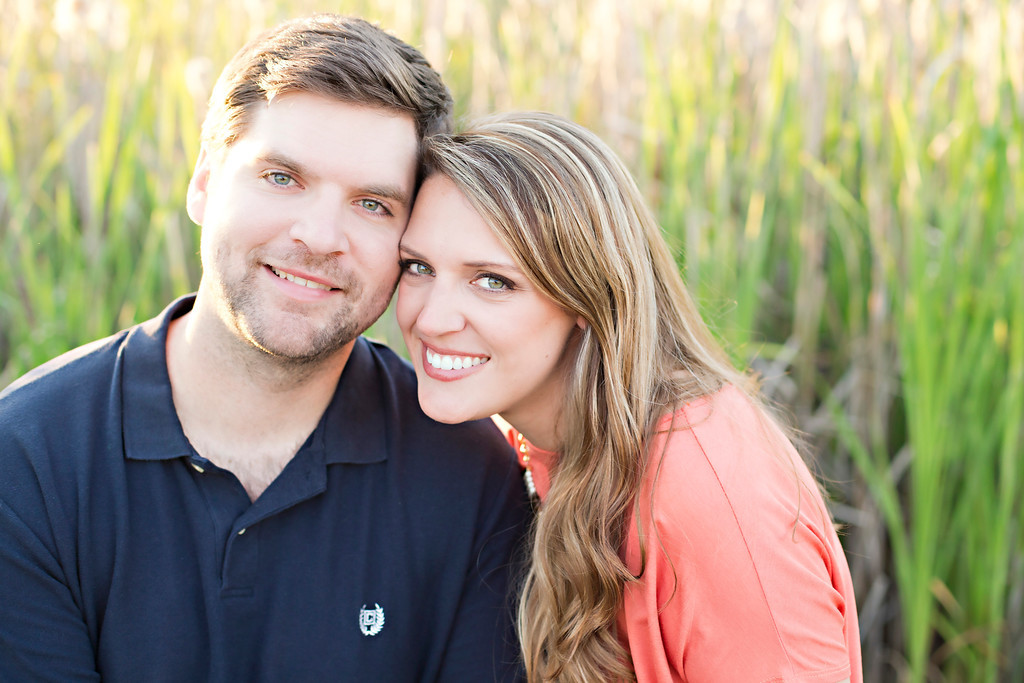 Their wedding day is shaping up to be another beautiful Two Hearts Weddings day and we can't wait to watch them celebrate!
Happy Planning!
Rachael Grammer, Professional Wedding Planner and Fairy Godmother
Two Hearts Weddings and Events