27 Feb

Wedding Cake and Candy Station Alternative

If you and your hubby-to-be are not big cake fans, but you LOVE ice cream, then skip the cake and setup an ice cream sundae bar. Did you know that Cold Stone Creamery can cater some amazing ice cream selections for you and your guests to enjoy?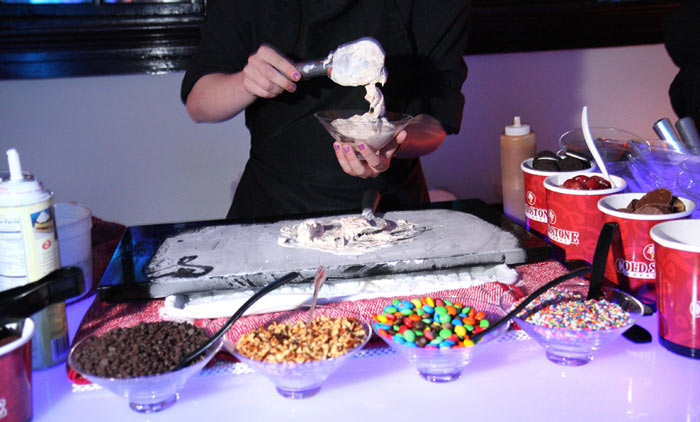 But what if you do love cake and ice cream though? After all, they do go together nicely. Consider doing a traditional wedding cake and then instead of a groom's cake (which in many cases is chocolate or red velvet), treat your guests to the new Ben & Jerry's flavor… Red Velvet Cake! It even has pieces of cake and swirls of cream cheese frosting swirled into the ice cream… YUM!