05 Nov

Vedrana & Vlado | Split Croatia Wedding

I have been anticipating posting about this wedding for months and it's finally here! I first met Vlado and Vedrana a fews years ago at a party. My husband, Robert, worked with Valdo in a research lab at University of Alabama at Birmingham. Both Vlado and Vedrana are from Croatia… she's from the north and he's from the south… and both had come to the U.S. to work on their MD/PHD degrees. These two are super sweet, super smart and just so fun to be around. When they asked if I would help them with their wedding planning I was thrilled. I had so much fun learning about wedding traditions in Croatia and helping them go about planning for their big day. Unfortunately, Robert and I were not able to travel to Split, Croatia to celebrate with them but after seeing their gorgeous photos, this locale is definitely on my bucket list for "someday"!

I adore all the architectural backdrops these two had the pleasure of documenting their day amongst. I also love how all the tourists and locals just went about their business while the couple was having their photos made.

Vedrana's dress was fantastic… she had a traditional full length gown for the ceremony but then the lower part disconnected for a fun, flirty and cooler version for traipsing around Split in the sun and then later for dancing the night away.

From their photographer
Nikola
…
"First of all these two are so awesome people and they make such a great and fun couple and one could realise that from their first emails written. I planned everything regarding photography with them through emails and we met on their wedding day but clicked instantly. The photo shoot was so fun and relaxed, I was just clicking around and catching the fun. The rest of the day, same thing. The have great families that were really happy they're home, for the beginning. And everybody danced the whole night. It was in Croatian tradition somewhat small wedding but concentrated with people who really wanted to have fun and who are really close to Vedrana and Vlado, so I wanted to catch all of that. Now, they've told me they loved their photos, so I guess I managed to show everything just the way it was! That's something that makes me so happy…"
Guests were invited to a pre-ceremony celebration. Lots of happy faces as you can see… abundance of hugs and tears reuniting with their families and friends they haven't see in awhile. And then lots of singing in anticipation for what was to come.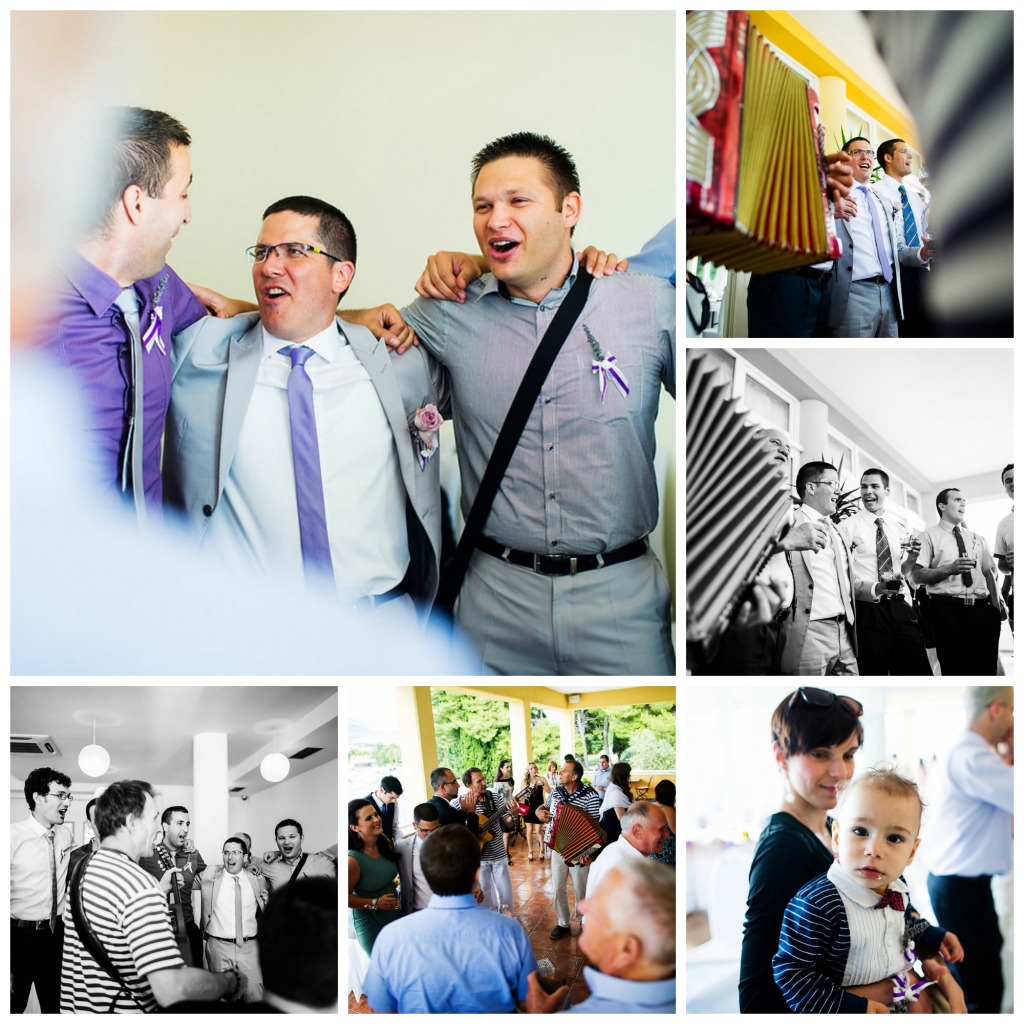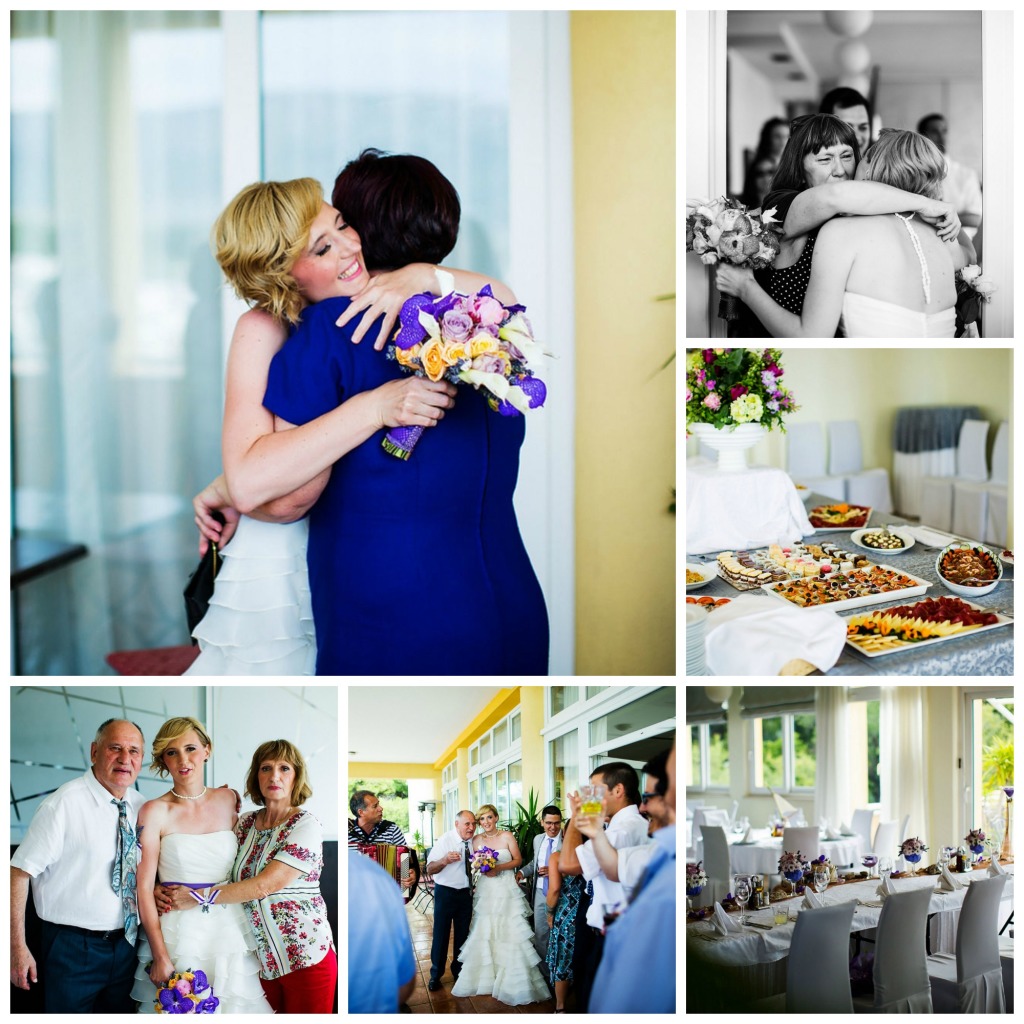 Next it was time for everyone to head over to the church. I love how the Croatian flag means so much to their people that you often see it leading a couple everywhere on their wedding day. The musicians from the pre-ceremony celebration also escorted the couple and their guests. I love a big procession with fanfare, don't you?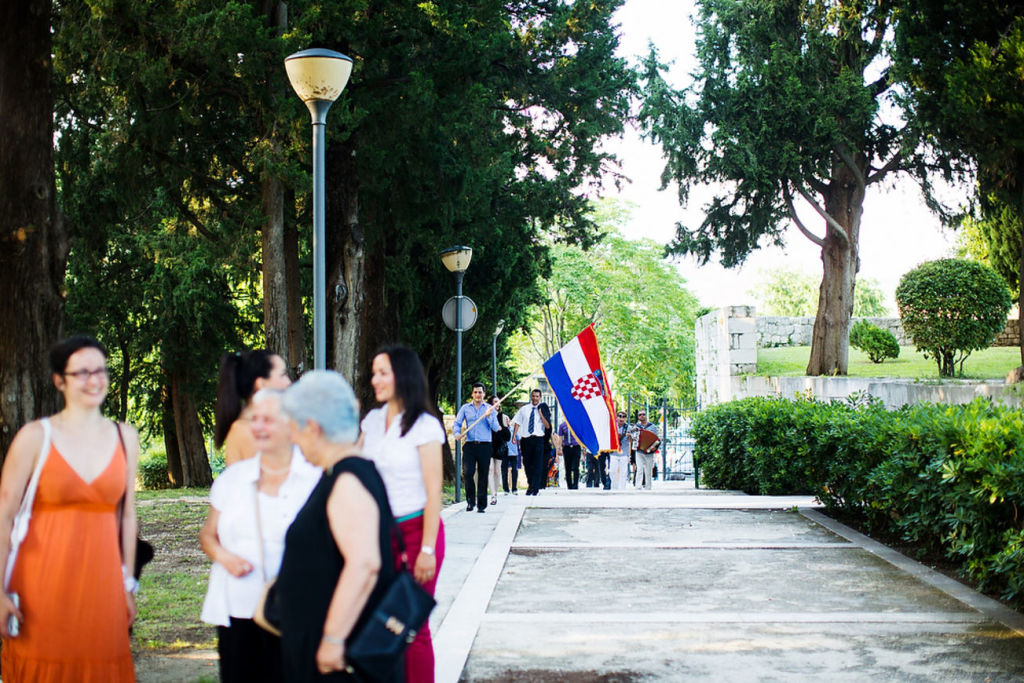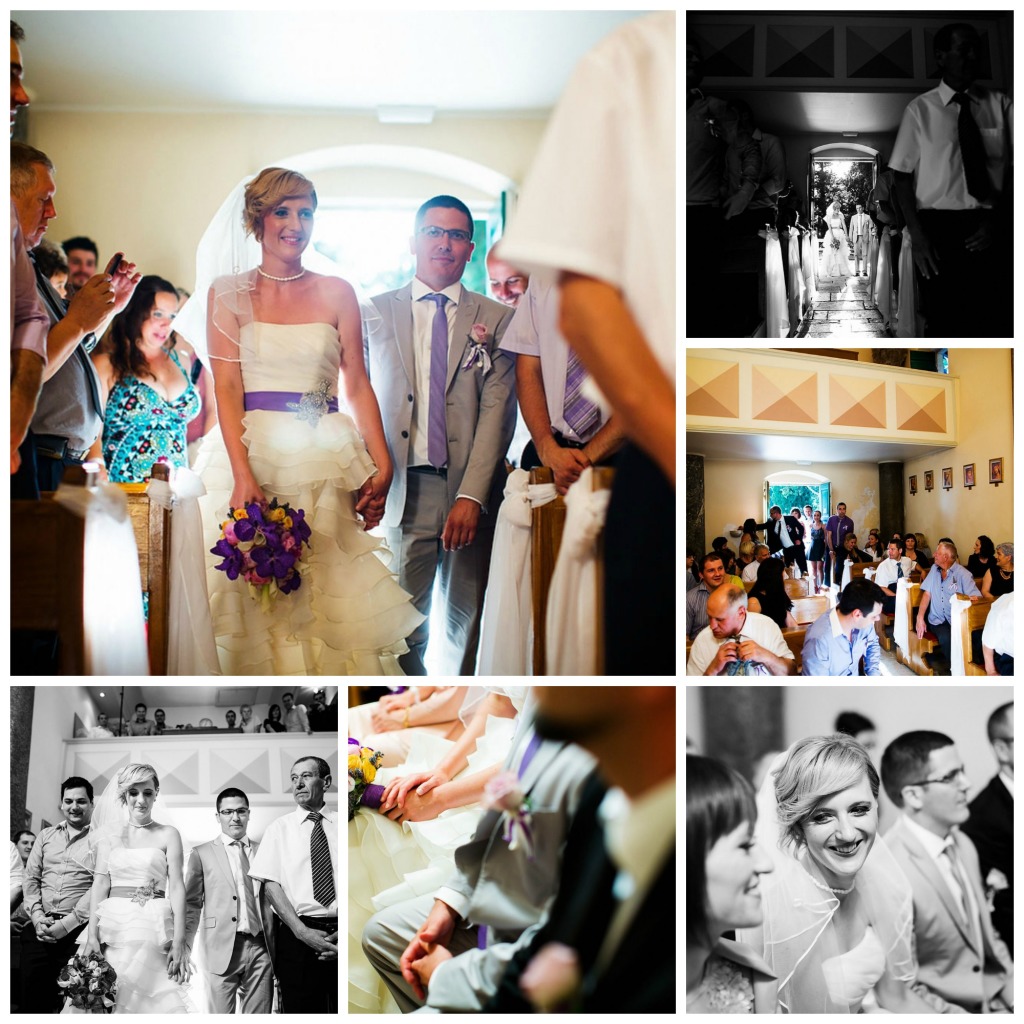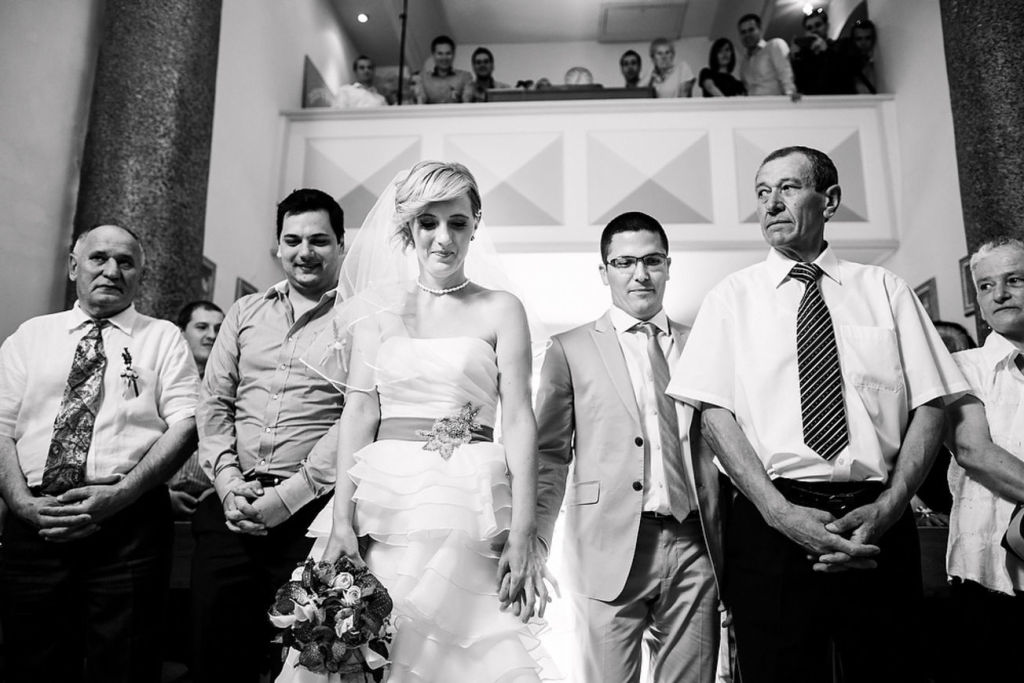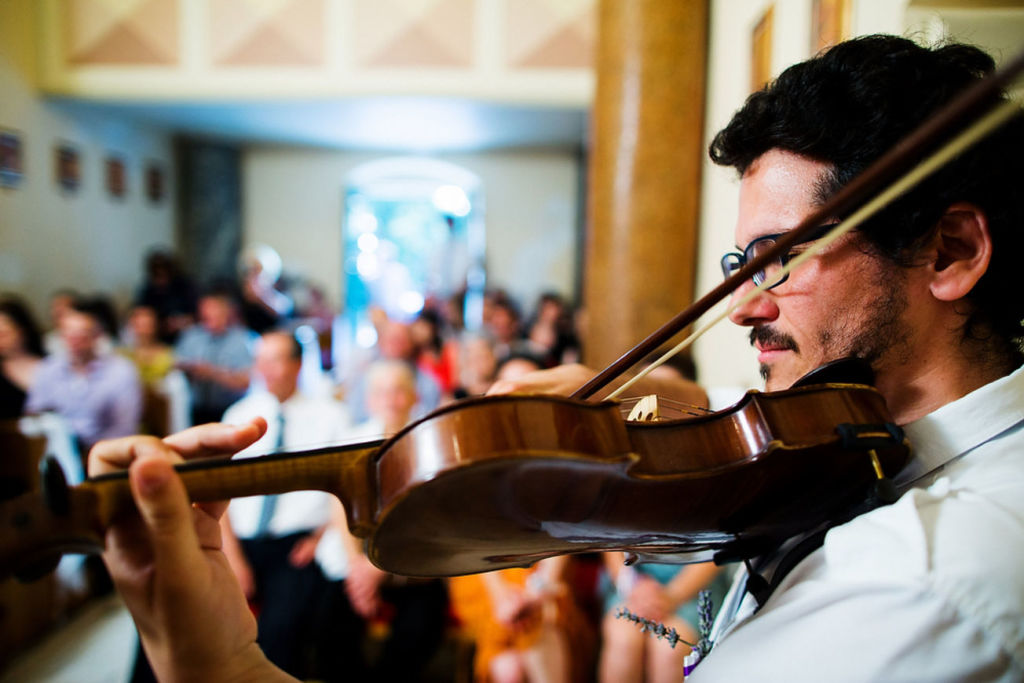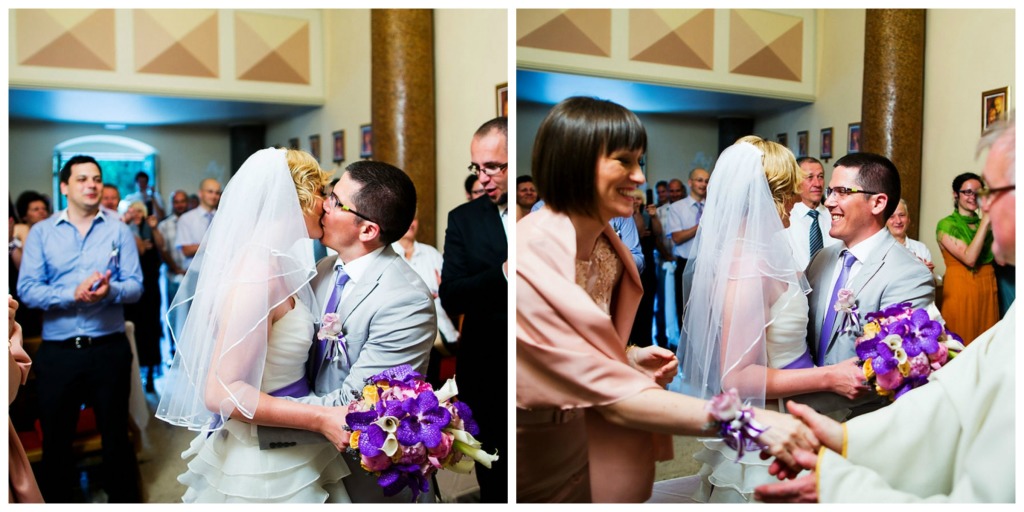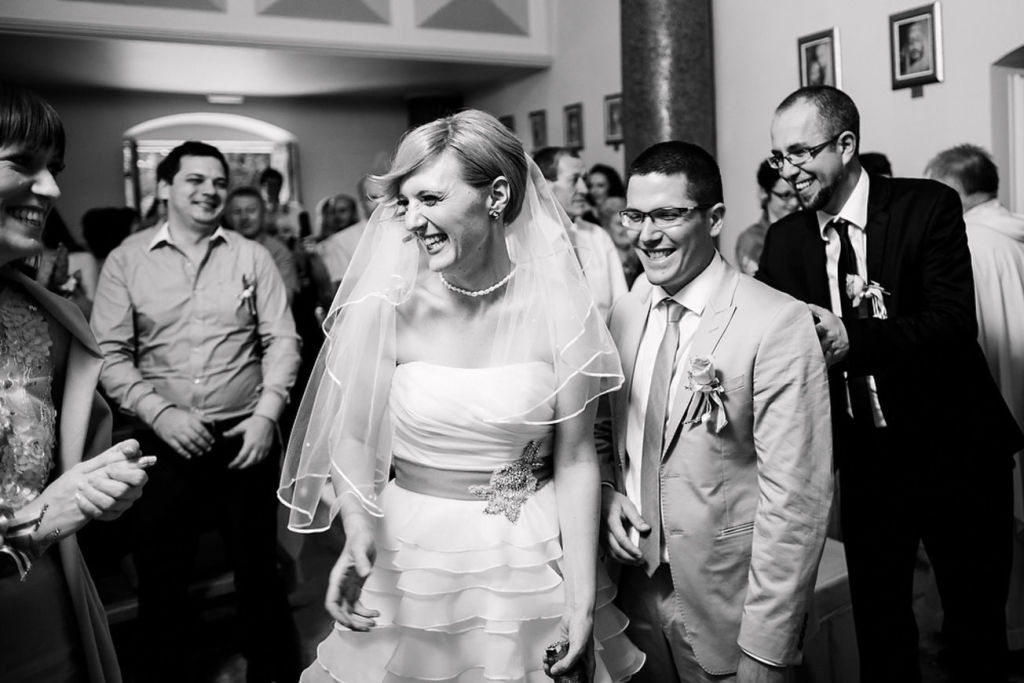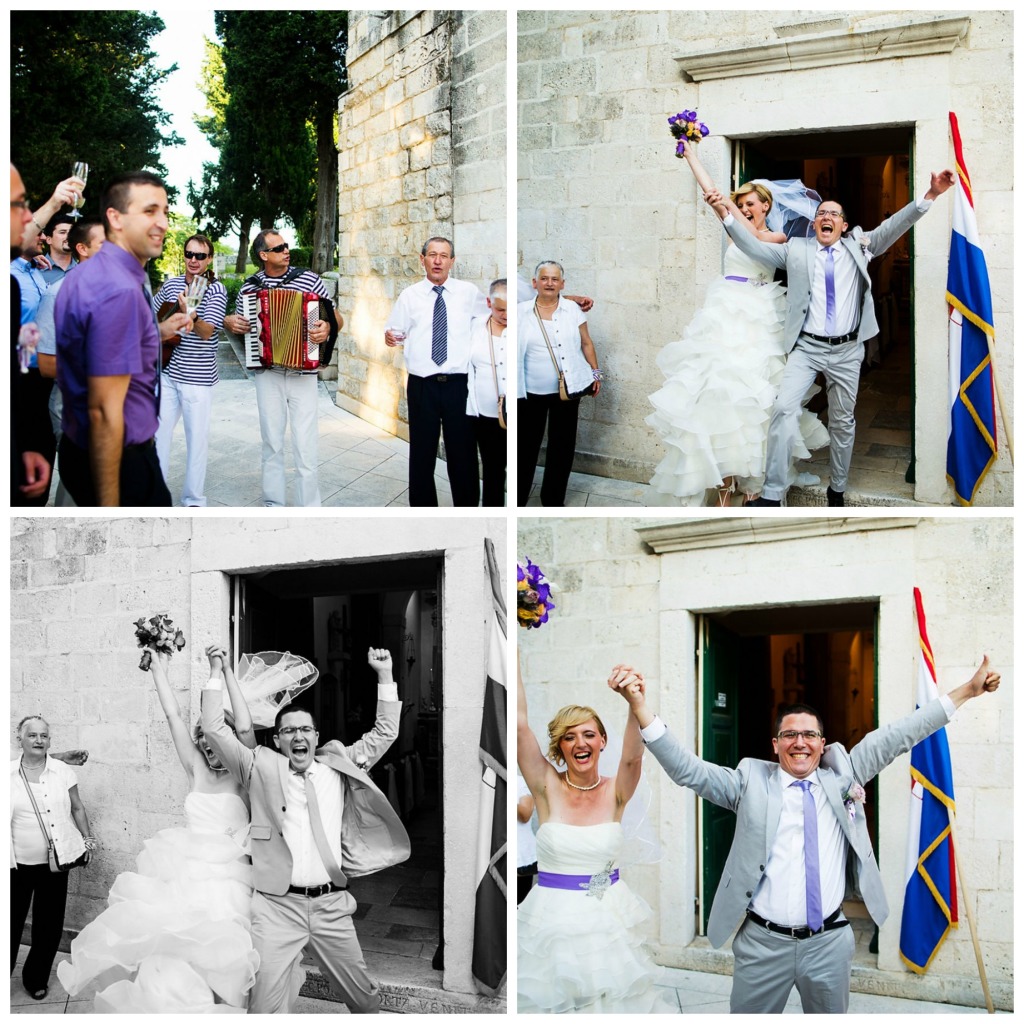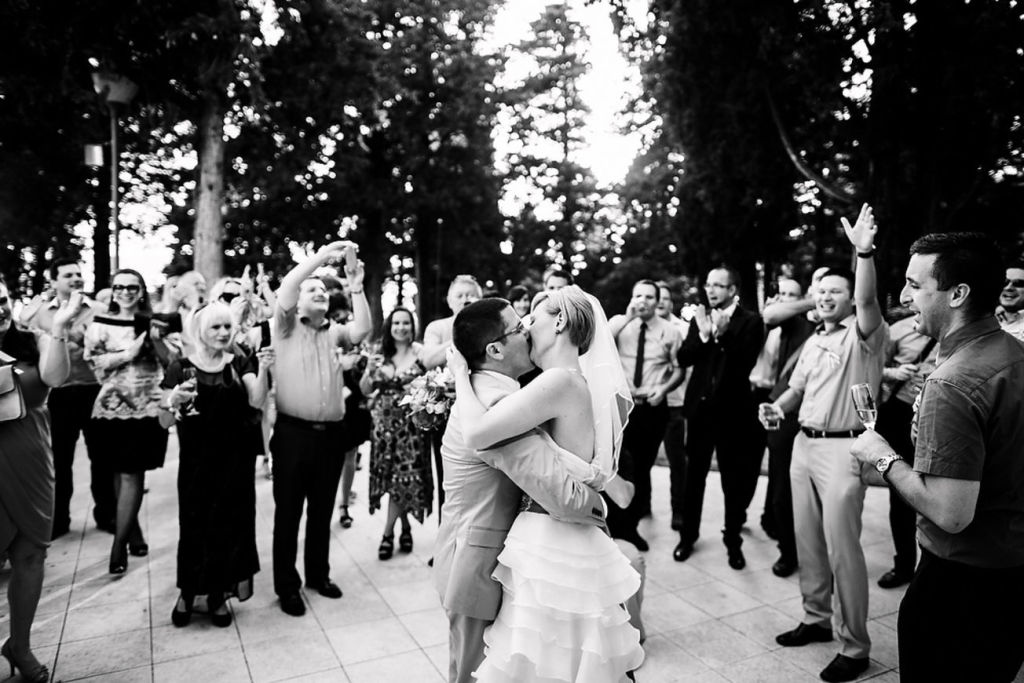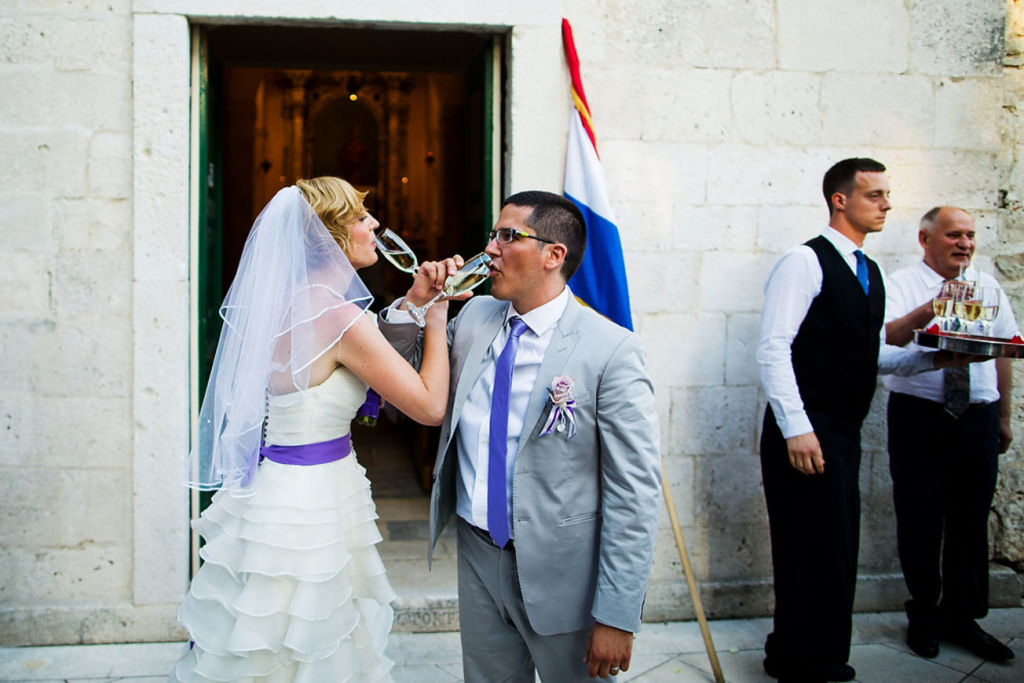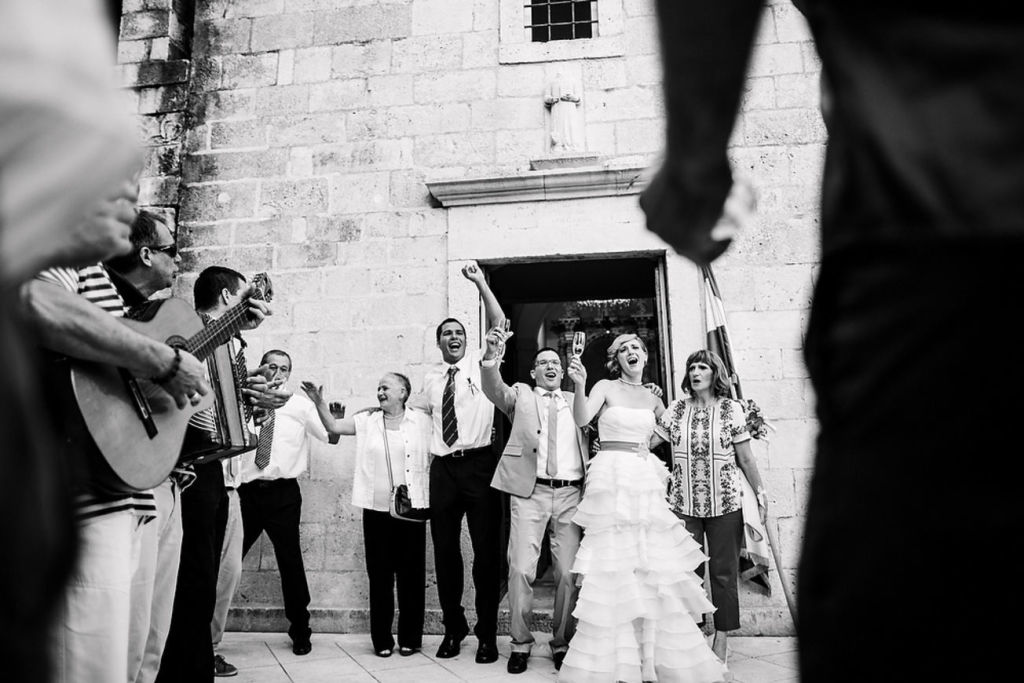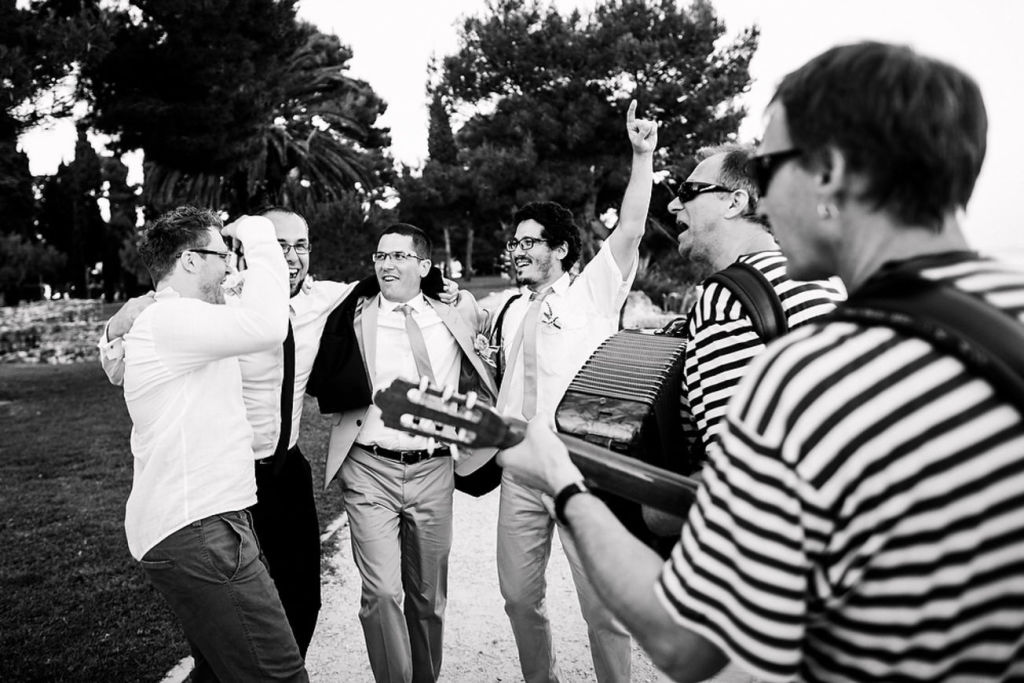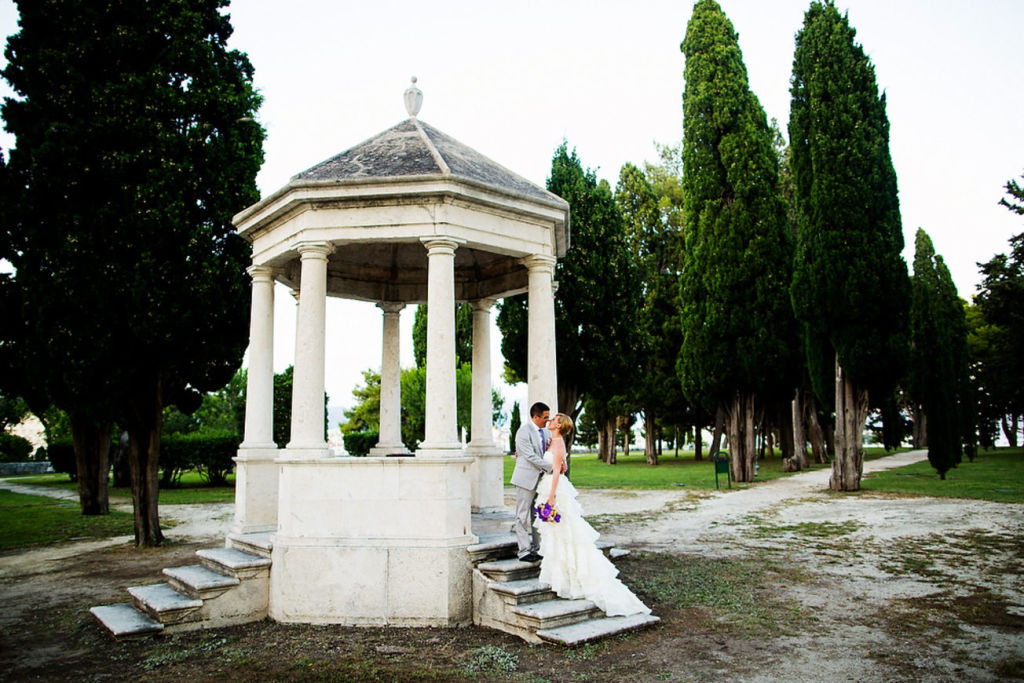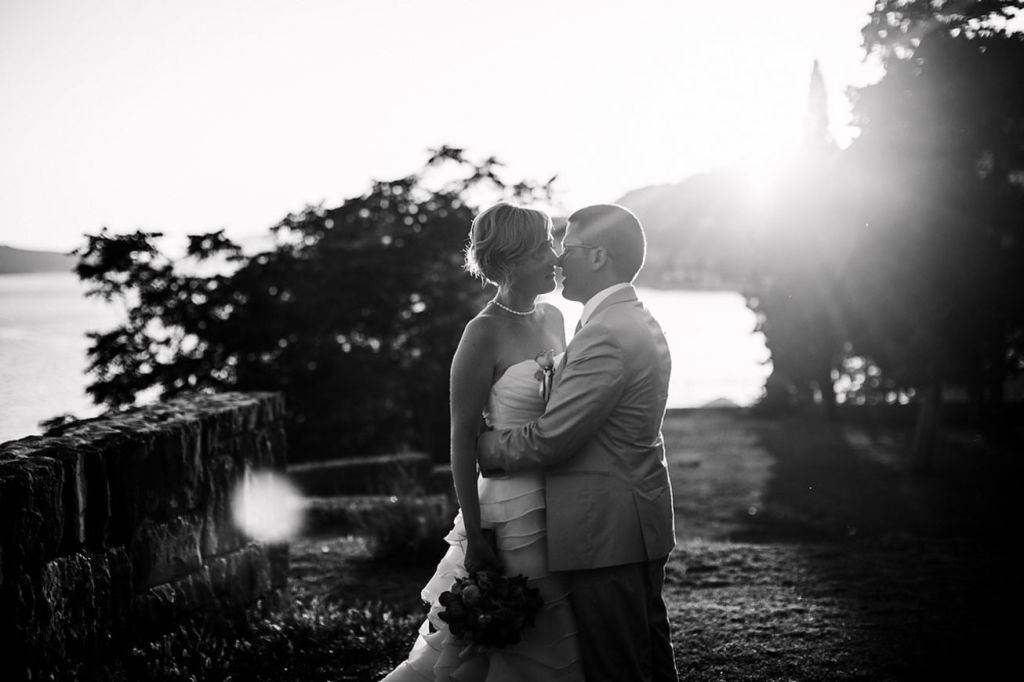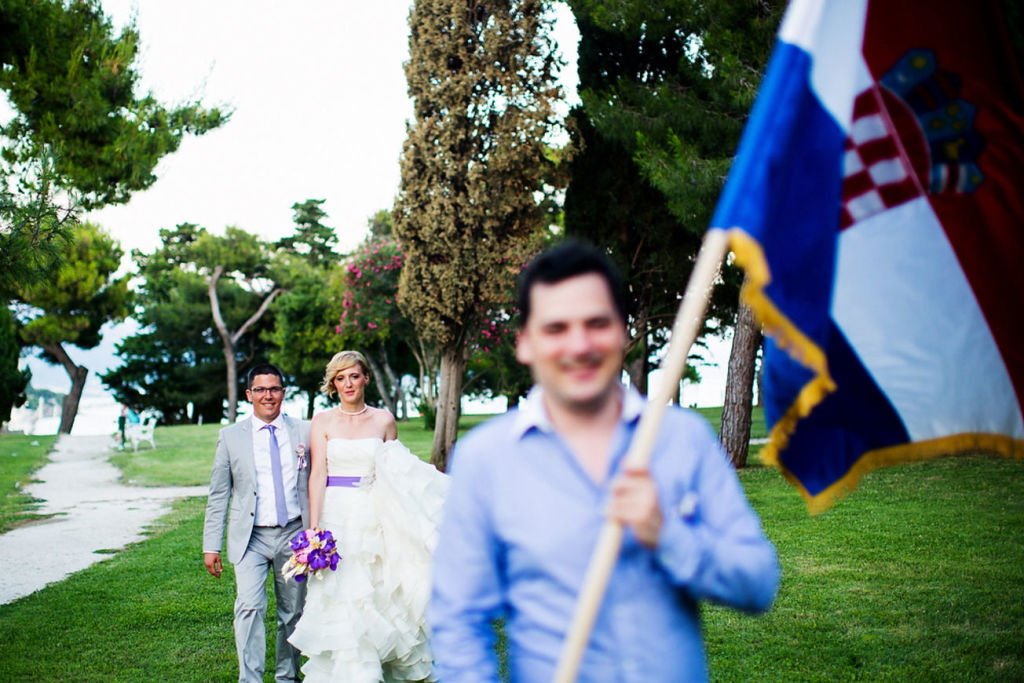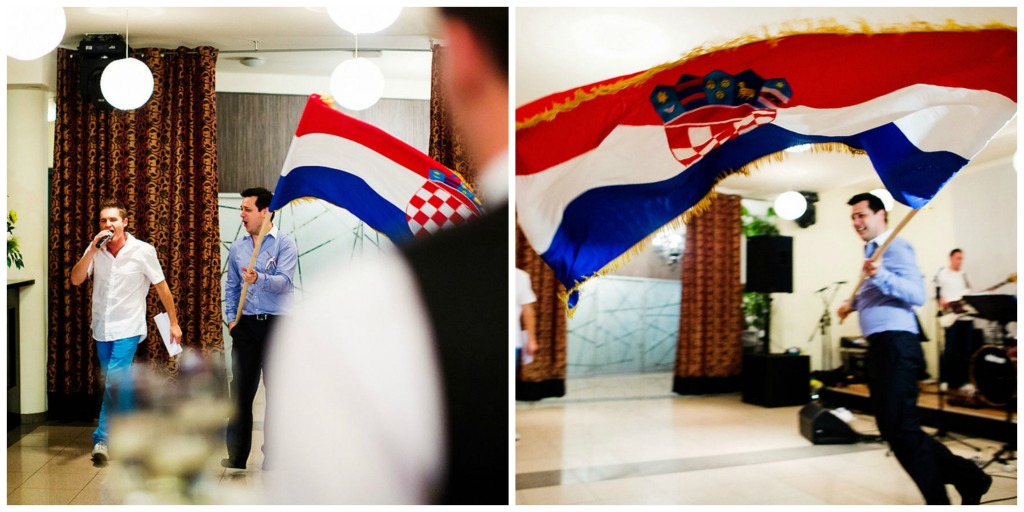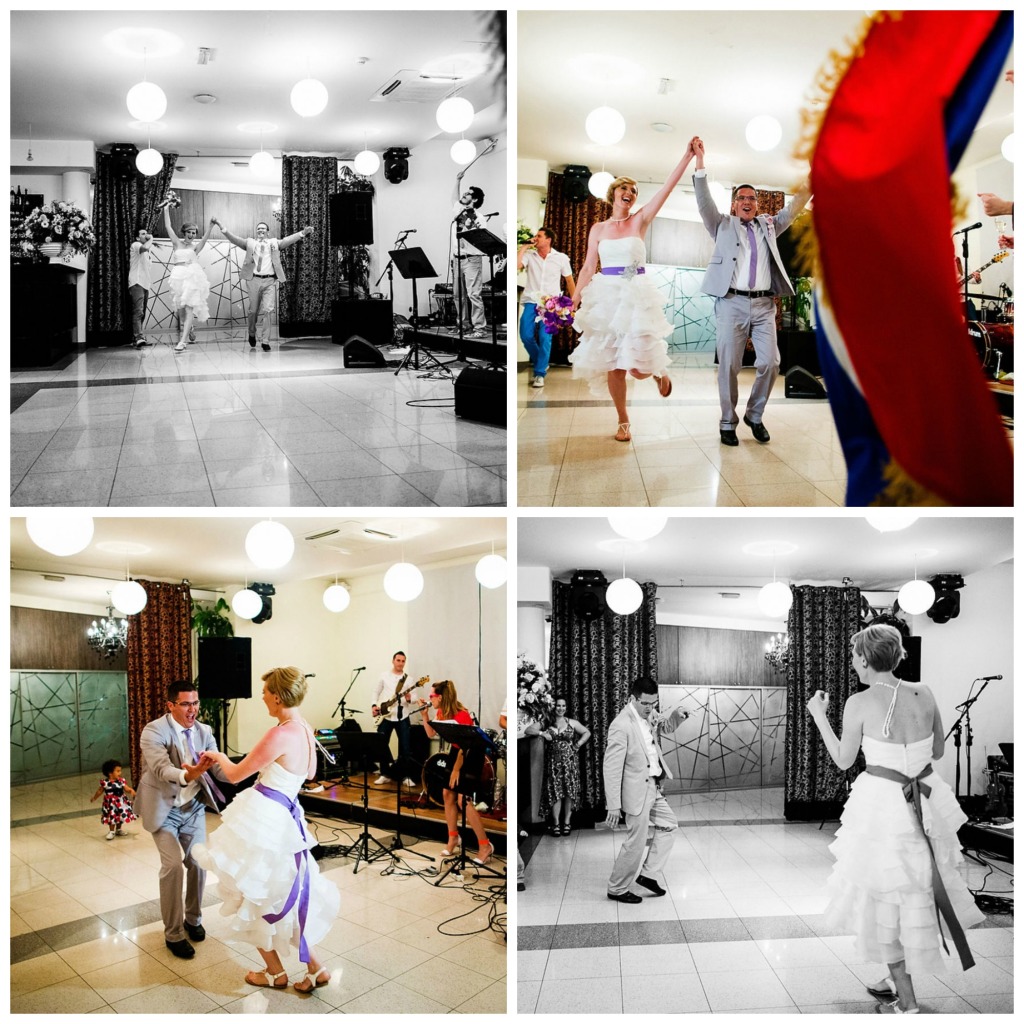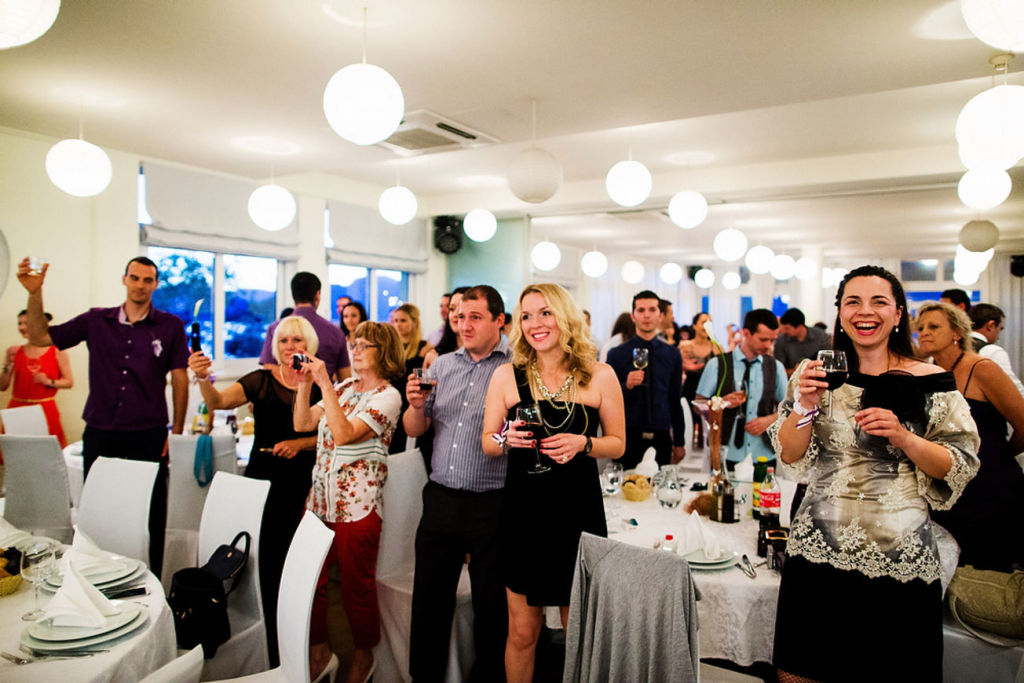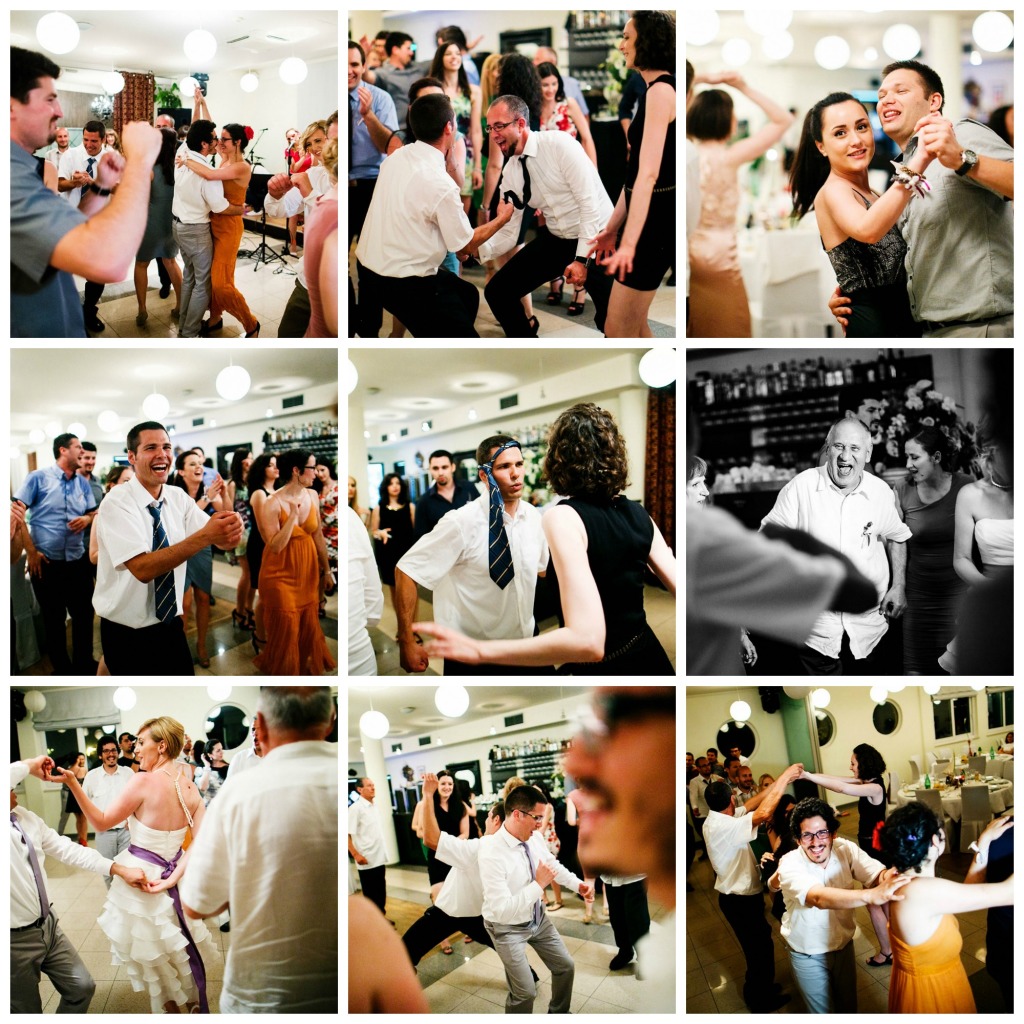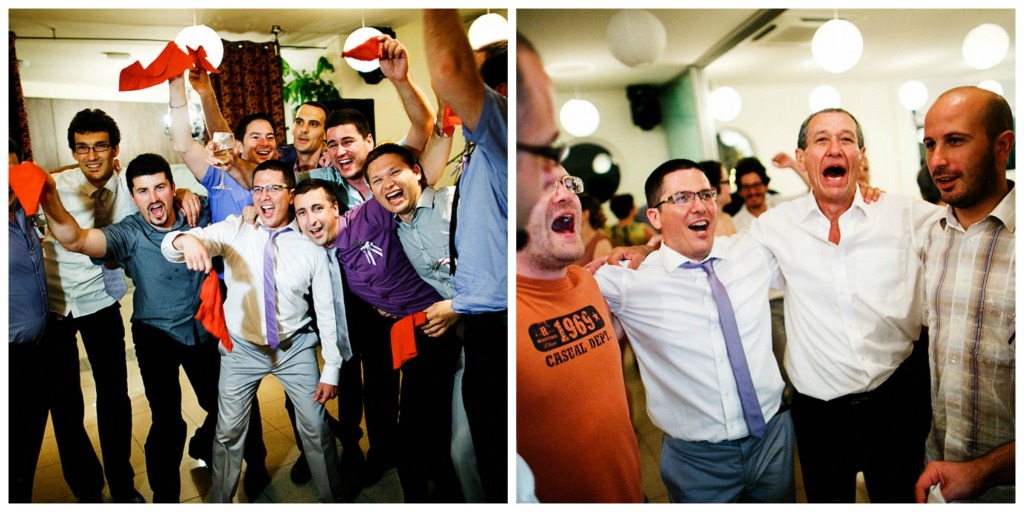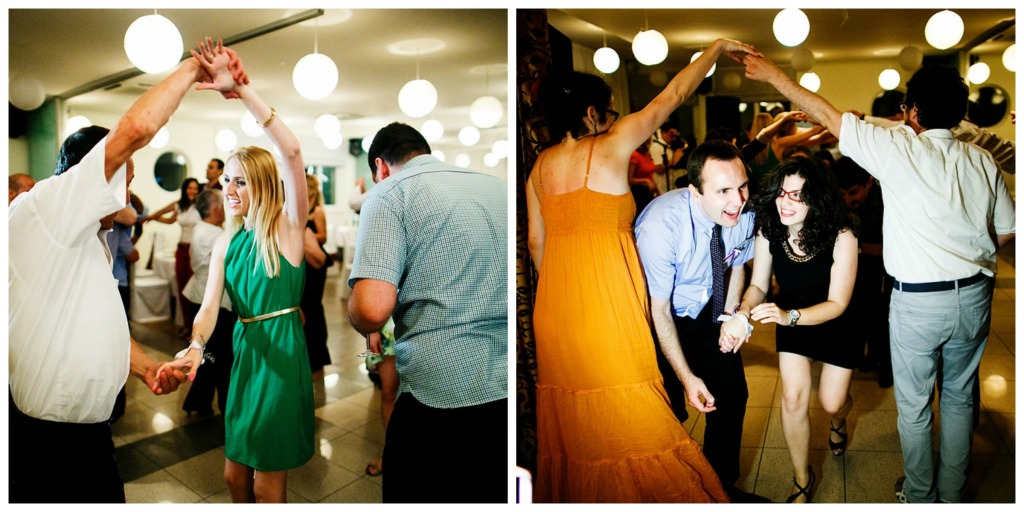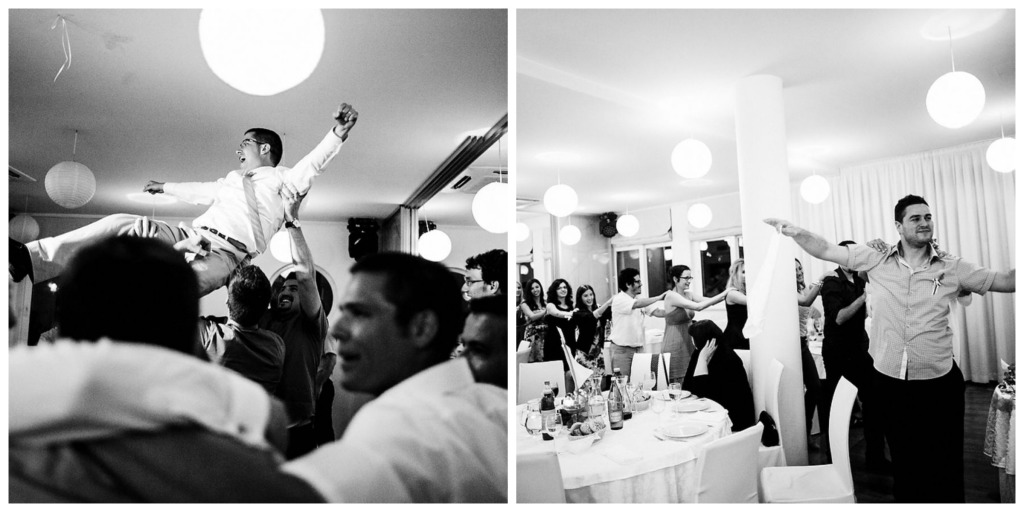 I have to say, one of the things that really stood out to me was this amazing wedding cake and it's presentation. This is no ordinary cake either, it was constructed of Croatian pastry and replicated landmarks special to the couple.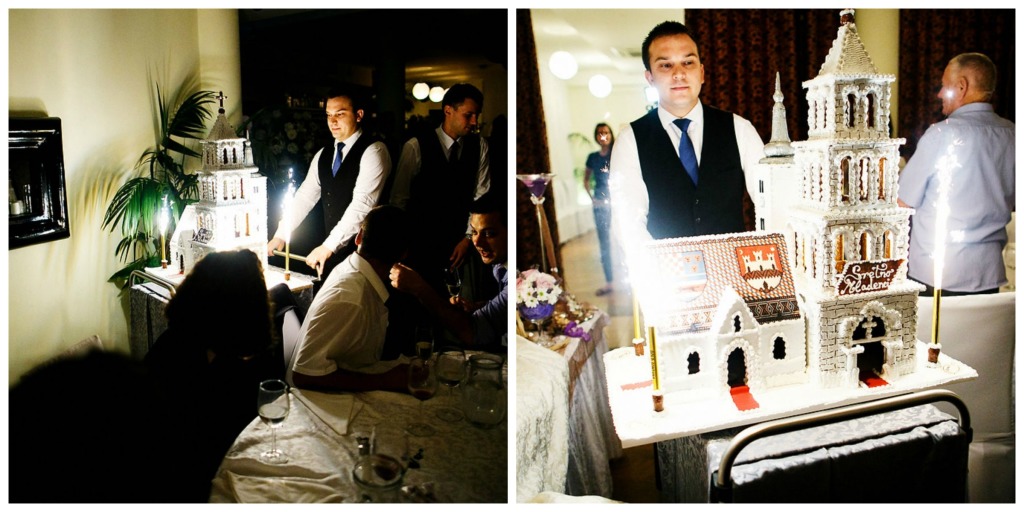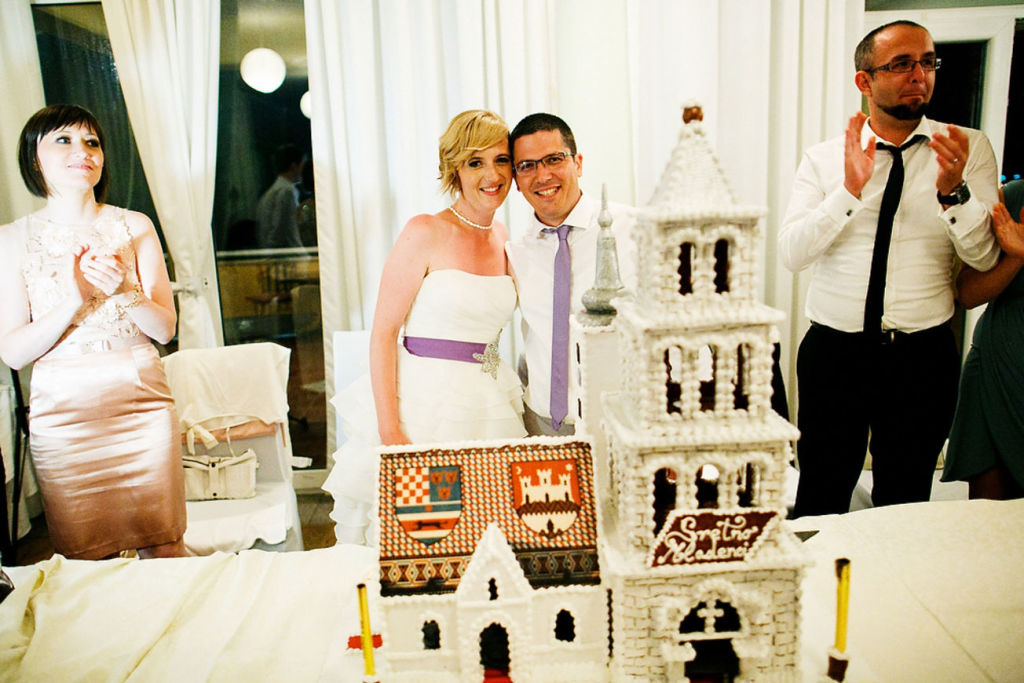 Vlado and Vedrana's wedding went into the wee hours of the next morning… something I understand is very customary in their culture. Below is a photo of the morning after of them taking the plunge together into the very blue Adriatic Sea. And I love Vedrana's bouquet toss… Joco (videographer) suggested she toss her flowers to some nearby swimmers. How fun is that?