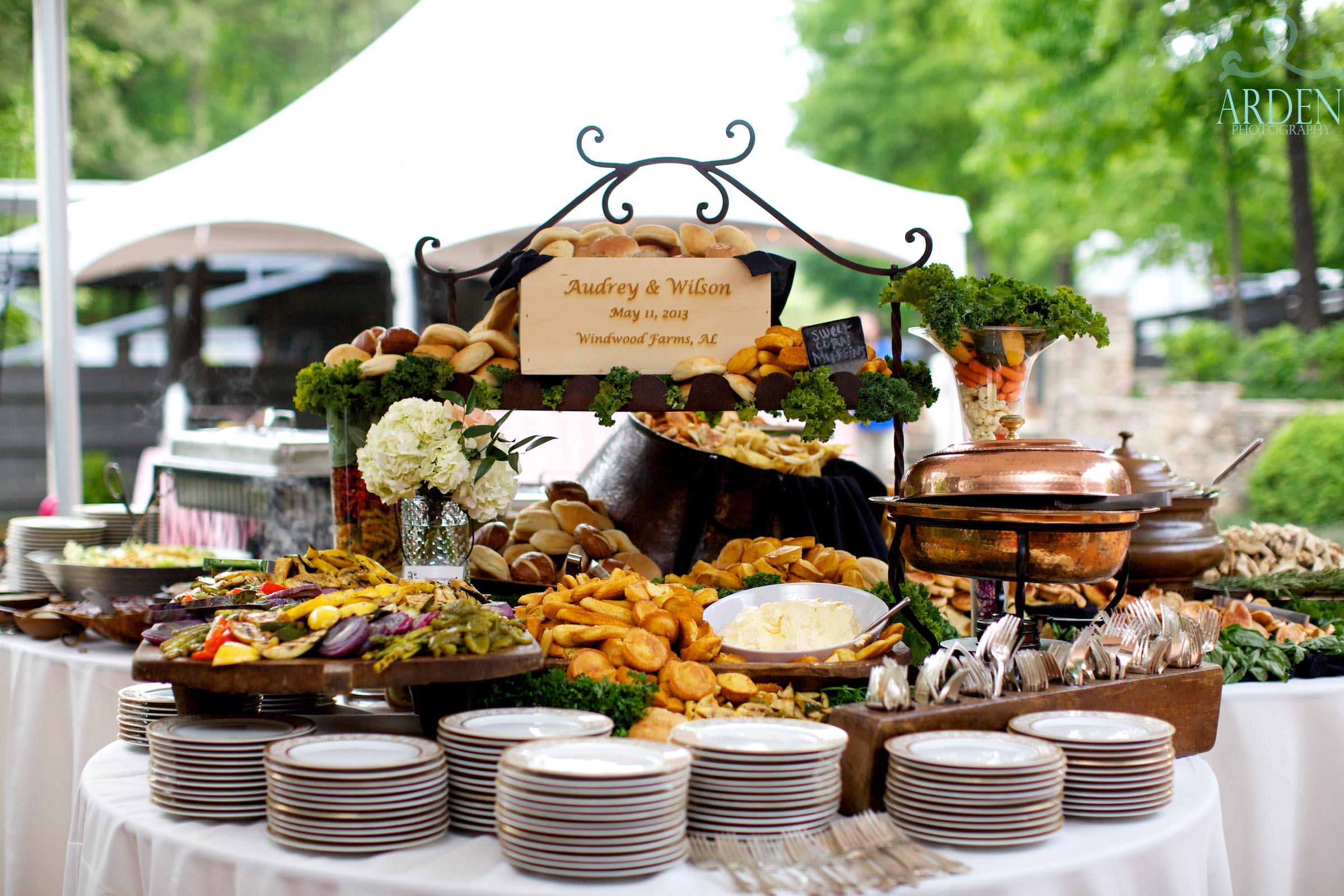 03 Aug

Understanding Wedding Vendors V

Catering

The food and beverages you treat your guests to at your wedding is definitely an area you want to spend a good deal of time investigating and talking with various catering options available to you. Depending upon the venue you have chosen, your choice or choices may be limited though. This article will be covering catering with the assumption that you have a choice of vendors.

Most venues that allow outside catering, will usually provide a list of preferred caterers to their clients. The reason these folks are on the list is that they are tried and true, very capable, and have provided excellent service to previous clients who have celebrated their weddings at that venue. If you have a favorite caterer not listed, just ask about the possibility of using them. Unless the venue has had some terrible experience with them, most are open to allowing other caterers. However, if the venue is committed to their preferred list, you will need to choose from it.

Food for Thought… when dining at your favorite restaurant, have you ever stopped to think about all the little details in front of you such as the table linen, place setting or stemware? Now consider this… having to tote all of that and more to an empty indoor/outdoor venue, some of which often present considerable logistical challenges. Experienced caterers essentially bring a customized restaurant to you, often providing the actual tables themselves along with all necessary tabletop items and setup of all of those items. Every item is selected by the client, from the tables to the linens to the china and stemware… making it a truly customized event. And that's just the dining area needs, often times, the caterer must provide their own portable ovens, stovetops and other important kitchen equipment to prepare and finish the menu on site.

Your Budget & The Bill
Just like all other areas of your wedding, you have to establish what you can spend on catering needs from the get go. My advice is to always be open and up front from the beginning conversation with any caterer of what you have to spend on your reception. Experienced caterers are very resourceful at providing packages to fit just about any budget.  So if there's someone you've had your eye on for awhile but are pretty sure they will be out of your price range because their events are so elegantly presented, think again… they can probably rock your budget and knock your socks off at the same time!

Bill Bouloukos and Holly Barton of The Happy Catering Company added this about budget… "We don't want brides to ever be scared to tell us what their budget is. We've all planned our own wedding or been a part of planning a close friend's wedding, so we understand that there has to be a budget of some sort. We will always work as hard as we can to get it as close as possible to the budget, but we do also ask that the bride considers the price of a typical dinner out on the town. For instance, if you take the same number of guests that you invited to your wedding to Applebee's and bought them all the same amount of appetizers as you're planning on serving at the wedding, plus bought their drinks, and covered everything including tax and gratuities, you should end up with a bill that is significantly larger than what your caterer is proposing. All of this to say, catering for a wedding should be less than taking them out to appetizers at a restaurant, but if you want to feed them dinner (especially if you're having an evening wedding), you must consider the labor and food costs that go into preparing that food."

Your caterer's invoice (or bill) should be all-inclusive with the details of what they are providing and should be easy to understand. This becomes very important when you are trying to figure out which caterer to go with. Make sure you are comparing apples to apples when you are looking at package proposals. Don't assume anything is included just because it is not listed with a price attached to it already.

Kathy Mezrano of Kathy G & Company added the following about their contracts… "We are glad to work with any budget and all of our invoices include detailed line items of all the components for each client. From the specific menu descriptions to the serving ware being provided to the staff required to execute the event, everything is listed so there are no hidden fees."

Make sure that you also understand exactly what is meant by the service, tax and gratuity line items on the bill. There is a difference between gratuity and service charges. The service charge (generally 20%) covers items like fuel costs and overhead items such as wear and tear on equipment. Gratuity refers to tips given to the staff on hand. Some caterers and venues build an automatic gratuity line item into the catering bill while others do not. Either way, you want to make sure those handling your event are compensated and tipped for a job well done. To be on the safe side, go over these details with the sales associate to make sure you are on the same page.

The Menu & Setup
When it comes to creating your menu, there are many factors to consider. What kind of atmosphere do you want to create with your food, beverage and decor? What experiences do you want your guests to have? Do you envision a plated or family-style sit-down dinner or more of a buffet with action stations arrangement? There are lots of options and combinations to consider. You will want your caterer to understand your overall vision for the day, but to take your ideas and build a spectacular menu from there. Make sure to talk over seasonal options to ensure the freshest ingredients and overall best taste while still showcasing your personalities. And don't forget to discuss meal options for children and any vendors you need to provide for.

Kathy (Kathy G)… "All of our menus are customize for each individual bride. We like to know what type of foods the couple enjoys and what their favorite restaurants are, in order to plan a menu to reflect their style and taste as well as their budget. We offer serving pieces and tabletop items from garden, romantic and Southern as well as elegant and sophisticated, not to mention lux as well. We like to work with designers and style our foods to create a very cohesive look."

Bill and Holly (Happy Catering)… "When planning your wedding reception menu, it's easy to go through and choose all of your favorite items, but sometimes, your favorite items might not be your 200 guests' favorite items. Your caterer will want you to have a menu that's customized to you, but also will be able to make your entire crowd happy as well. They should take the time to sit down with you and discuss what you envision for the menu. Perhaps incorporate a few menu items that are special to you as a couple or a family favorite. Maybe you got engaged at an Italian restaurant in town and you want to have Italian to remember that. In that case, maybe you could incorporate an Italian Pasta Bar as a separate station. Most caterers will also do custom menu items. So if there's a family recipe that you really love, give the recipe to your caterer and ask them if they can have that one specialty dish. Be sure to include a fun sign along with it to let your guests know why it's a special dish. Overall though, it's important to remember that it's safest to stick with basic foods that you know people will love. Make sure you ask the caterer for a list of their most popular items and include at least two of those in your menu. Mainly, just trust that your caterer wants to make you happy on your wedding day, and they also want to make your guests happy, because more than likely there's a future bride somewhere in your crowd."

"The caterer is also important in designing the table diagram and layout to ensure that guests have the best "flow" possible throughout the night. A reputable caterer should also play a major part in the design of your food display. If they have the proper kind of equipment, the display can really be turned into a work of art with pops of color from some of the food, but also incorporating nice display pieces that hold the food and give different heights to different pieces. Make sure that you research your catering company and ensure that they will be able to provide you with an elegant foodscape."

Staffing
In my opinion, the catering personnel dedicated to preparing for and executing a reception service is the most important detail in determining how well one of my receptions will go. It is simply unprofessional and obvious when a catering team is not prepared to service a reception properly. A reputable catering team doesn't just show up, setup the food and leave once that is done. They must provide adequate staff to handle delivery and all of the setups, as well as service during the reception, and lastly the cleanup at the end when all guests have departed. Good service is worth every penny required on the catering bill.

Bill and Holly (Happy Catering)… "Sometimes, it's easy to think that the caterer just brings the food, drops it off and sits around until the end of the night when they break everything down. In reality, the caterer is one of the most important pieces of your wedding day. They are one of the only vendors that will stay there throughout the entire reception. The staff on site should be able to assist guests by telling them when the food buffet is open, where to find restrooms, where to get their beverages and be picking up dirty dishes, replenishing the food display and making sure that everything is going as smoothly as possible."

Kathy (Kathy G)… "We treat each event as a team effort, our chefs prepare the food, our operations department pulls the serving pieces needed as well as all other equipment and loads the vans as well as unloads them.  Our catering coordinator plans the menu and makes sure all departments have all the details needed to assure a successful event. Our staffing manager books the bartenders and servers.  Our catering coordinator goes out with the staff to set up the wedding and assigns a party manager to close the event. We review each wedding as a team and discuss all aspects before and after the event."

Details
There are a few other details I'd like to quickly mention that should be considered during discussions with caterers and some options to explore.

Ask to see samples of the serving ware options… plates, silverware, and glasses, even if the plan is to use disposables. This way you will know exactly what your guests will be seeing.

Whether your caterer is providing the alcohol or you have the option to provide on your own, discuss cost saving ideas that will help you stretch the budget even more. If handling on your own, your caterer can provide you with a suggested shopping list of items and quantities to provide for a well-balanced and stocked bar that will make it throughout the reception.

If trying to trim the budget some, discuss which food items should be trimmed or exchanged for something else that will make a significant difference by changing. Just cutting back on items is not necessarily going to save you much on the bottomline. Also, consider just serving the wedding cake for dessert rather than an elaborate sweets display.

What happens with the leftovers?… Many health departments prohibit leftover food from going home with guests, so be sure to discuss your caterer or venue's policy on this prior to your event so there are no misunderstandings at the end of the night. If allowed though, consider taking food to a Sunday school class the next day or look for a contribution source such as a local soup kitchen or charity. Left over cake can easily be shared with friends and family or even the guys at the local firehouse will take that off your hands.

Due Diligence
Before making your final decision of which caterer to go with and signing a contract, make sure you have checked on the following key issues and are confident in your comparisons that resulted in your choice.
How long has the caterer been in business? You are spending a lot of money and experience matters. Request to see actual portfolio work not brochures, use social media, their blog, etc. to view most recent events and setups.
Is the caterer licensed for business with current local health department certificates/permits?
Is the caterer properly insured?
What are their booking and payment requirements?
What are their cancellation or rescheduling policies?
Do they offer a tasting session? Request to taste items you are interested in but unsure of… don't request popular items that frequent most event menus. Be flexible for scheduling these during the height of wedding season. Be understanding of and prepared to pay a possible required fee for a tasting session. It takes time and resources to prepare these sessions for clients.
What is the quality of food they prepare and serve like? Is it mostly deep fried bulk items from a big food warehouse supplier or are most of the items prepared in-house from scratch? Are the cheeses and meats locally farmed, produced and prepared or are they shipped from somewhere across the country?
Have they been enthusiastic and eager to talk with you during all meetings and conversations? It should be obvious to you that you are important to them from the initial contact to your tasting to the wedding day itself. You should enjoy being around them and they should make you feel inspired. Are they accepting to your ideas?
I know this was a long one but hopefully it was worth the read to you. If you missed the previous parts of this series, I've included links here again… the intro, the planner, the photographer, and the venue. Next up… florals!
Happy Planning!
Rachael Grammer, Professional Wedding Planner and Fairy Godmother
Two Hearts Weddings and Events